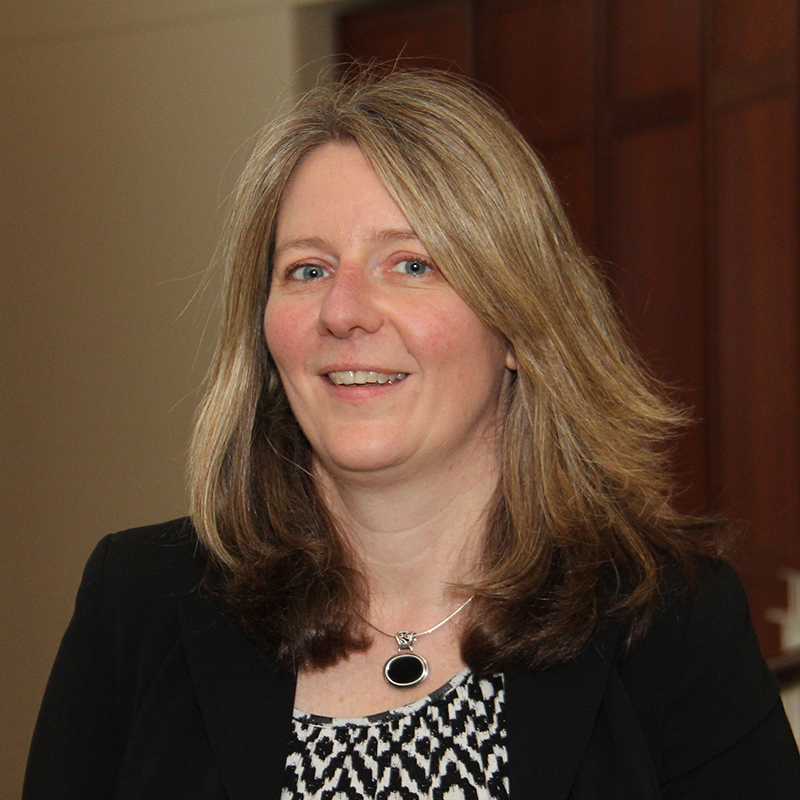 Theresa Flanigan
Professor of Art History
Degrees
| | | |
| --- | --- | --- |
| Ph.D. | Art History | Institute of Fine Arts, New York University |
| M.A. | Art History | Syracuse University Florence Program |
| B.Arch. | Architecture | Syracuse University |
Professional Experience
Professor Flanigan specializes in Italian late medieval and Renaissance art, architecture, and urban history. Her publications examine Florentine urbanism, late medieval and Renaissance optical theories, the ethical function of naturalism, the role of memory and perception in female devotional practice, the Renaissance understanding of women's emotions, and women's speech in Renaissance Florence.
In particular, these publications address the development of the Florentine Oltrarno, the artistic theories of Leon Battista Alberti, the devotional art of Fra Angelico and Filippo Lippi, and Domenico Ghirlandaio's frescoes in the Tornabuoni Chapel. She is presently writing an article on Leonardo da Vinci's Mona Lisa and a book on the Ponte Vecchio (Old Bridge) in Florence.
Her other research interests include studies of Renaissance art and cognition, late medieval notions of sympathy, St. Antoninus on the conduct of women, and the relationship between ethics and aesthetics in Renaissance art.
Professor Flanigan received a foreign fellowship at the Scuola Normale Superiore in Pisa, Italy and several professional development grants in support of her research. In addition, Professor Flanigan has taught extensively in Italy and worked briefly as an architectural intern at the Institute of Fine Art's excavation in Aphrodisias, Turkey. She currently serves on the board of the Southern Humanities Council and on the Advocacy Committee of the International Center of Medieval Art.
Teaching Interests
Professor Flanigan's teaching focuses primarily on Western European art and architecture dating between c. 300 and 1600. She teaches courses in Medieval Art, Renaissance Art, and Introduction to Art History for Art majors and non-majors. Students taking these courses have the opportunity to study artworks firsthand on campus in the Esther Massry Gallery and in New York City in the Metropolitan Museum of Art and the Cloisters Museum of Medieval Art. Professor Flanigan also regularly takes students to Florence and Rome, Italy for a short-term study abroad Special Topics Course in Renaissance Art.
In addition, starting in Fall 2017, Professor Flanigan will teach Architecture of the American City as part of the College's First-Year Experience Program for non-Art majors. This course introduces students to the basic principles of architectural history as we visit museums and sites throughout Albany and New York City.
Research/Creative Works
Ponte Vecchio: Architecture, Urbanism, and Civic Identity in Late Medieval Florence, book manuscript in progress.
"Mona Lisa's Smile: Interpreting Emotion in Renaissance Female Portraits," Studies in Iconography(2019), forthcoming.
"The Ponte Vecchio as a Public Good: Civic Architecture and Civil Conflict in TrecentoFlorence," in Art and Experience in Trecento Italy, eds. H. Flora and S. Wilkins, Turnhout: Brepols, 2018 (forthcoming).
"Women's Speech in the Tornabuoni Chapel," Artibus et Historiae, 38.76 (2017): 205-30.
"Viewing Renaissance Naturalism with a Moral Eye: The Ethical Function of Naturalism in Alberti's On Paintingand Filippo Lippi's Life of St. Stephen," pp. 71-88, in Encountering the Renaissance, eds. M. Bourne and V. Coonin, WAPAAC and Zephyrus Scholarly Publications, 2016.
"Painting that 'Holds the Eyes and Moves the Souls of Its Spectators': Vision, Movement, and Response in Leon Battista Alberti's Renaissance Treatise On Painting (1435/6)," pp. 203-236, in Seeing Whole: Toward an Ethics and Ecology of Sight, eds. M. Ledbetter and A. Grønstad, Cambridge Scholars Press, 2016.
"Disciplining the Tongue: Archbishop Antoninus, the Opera a ben vivere,and the Regulation of Women's Speech in Renaissance Florence," special issue titled Touch Me, Touch Me Not: Re-evaluating the Senses, Gender, and Performativity in Early Modernity, eds. E. Benay and L. Rafanelli, Open Arts Journal4 (Feb. 2015): 41-60. http://openartsjournal.org
"Art, Memory, and the Cultivation of Virtue: The Ethical Function of Images in St. Antoninus' Opera a ben vivere," Gesta, 53.2 (2014): 175-95.
"Ocular Chastity: Optical Theory, Architectural Barriers, and the Gaze in the Renaissance Church of San Marco, Florence," pp. 40-60, in Beyond the Text: Franciscan Art and the Construction of Religion, eds. X. Seubert and O. Bychkov, St. Bonaventure, NY: Franciscan Institute Publications, 2013.
"The Ponte Vecchio and the Art of Urban Planning in Late Medieval Florence," Gesta47 (2008) 1-15
"Nuns and Property: The Role of the Abbess of Santa Felicità in the Development of the Florentine Oltrarno in the Eleventh Century," pp. 11-32, in Italian Art, Society, and Politics, eds. B. Deimling, J. Nelson, and G. Radke, Syracuse, NY: Syracuse University Press, 2007