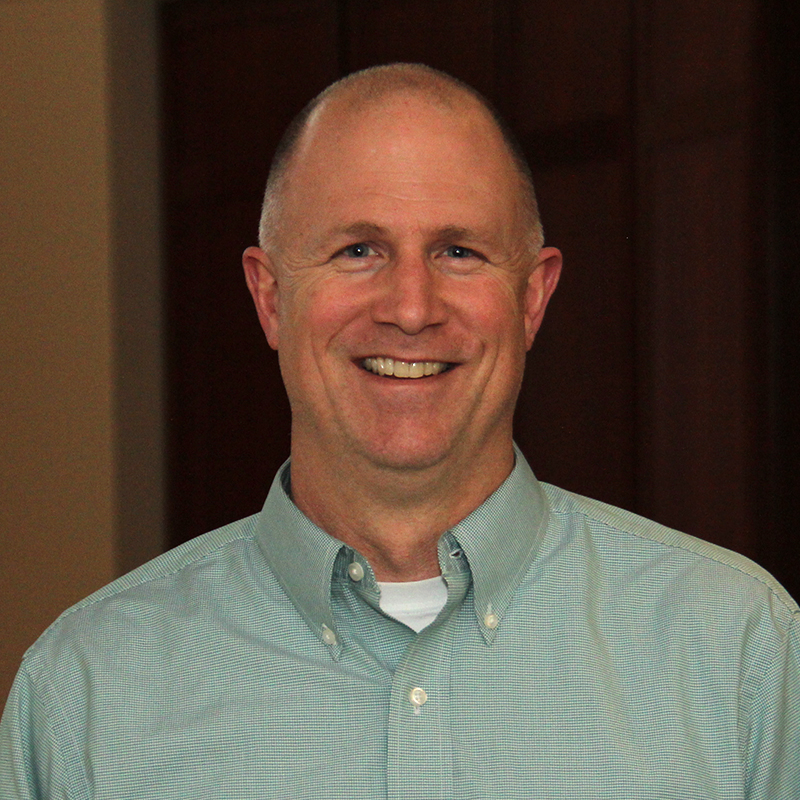 Robert Flint
Professor and Chair, Department of Psychology
Degrees
| | | |
| --- | --- | --- |
| Ph.D. | Experimental Psychology: Behavioral Neuroscience | Kent State University |
| M.A. | Experimental Psychology: Behavioral Neuroscience | Kent State University |
| B.S. | Psychology | Allegheny College |
Professional Experience
Dr. Flint is a tenured full professor and has been chair of the Department of Psychology since 2013. After completing his Ph.D., he taught for two years at Minnesota State University at Mankato before coming to The College of Saint Rose in 1999. His research focuses broadly on the neurobiological substrates of learning and memory, with particular interests in the effects of stress, glucose, and artificial sweeteners on behavior, and on animal models of retrograde and anterograde amnesia.
Dr. Flint has served as a reviewer for journals such as Neurobiology of Learning and Memory, Neuroscience, Pediatrics, Nutritional Neuroscience, Physiology & Behavior, Neurotoxicity Research, Evolutionary Bioinformatics, Journal of Undergraduate Neuroscience Education, and Biological Psychology. He maintains an active research laboratory, where he provides training in behavioral neuroscience research for undergraduate students, who regularly present the results of their research at regional and/or national conferences.
Teaching Interests
Dr. Flint teaches a variety of courses including Biopsychology, Neuropsychology, Introduction to Psychopharmacology, Sensation & Perception, Learning & Memory, Motivation, and the capstone Senior Seminar: Research course.
Research/Creative Works
*Sandusky, L. A., Flint, R. W., Jr., & McNay, E. C. (2013). Elevated glucose metabolism in the amygdala during an inhibitory avoidance task. Behavioural Brain Research, 245, 83-87.
Flint, R. W., Jr., *Noble, L., & *Ulmen, A. (2013). NMDA receptor antagonism with MK-801 impairs consolidation and reconsolidation of passive avoidance conditioning in adolescent rats: Evidence for a state-dependent reconsolidation effect. Neurobiology of Learning and Memory, 101, 114-119.
*Sandusky, L. A., Flint, R. W., Jr., & McNay, E. C. (2012). Effects of the protein synthesis inhibitor cycloheximide on anxiety-like extinction behavior in an animal model of post-traumatic stress. Behavioural Brain Research, 231, 208-212.
Flint, R. W., Jr., *Hickey, S. A., & *Dobrowolski, M. (2008). Intact environmental habituation and epinephrine-induced enhancement of a novel object recognition memory task in preweanling Sprague-Dawley rats. Brain Research Journal, 1(4), 253-268.
Flint, R. W., Jr., *Joppich, H., *Marino, C. L., *Sandusky, L. A., *Valentine, S., & *Hill, J. E. (2008). Ascertaining the long-term effects of acute systemic neonatal protein synthesis inhibition on cognition and behavior in Sprague-Dawley rats (Rattus norvegicus). Proteomics Research Journal,1(1),17-41.
Flint, R. W., Jr., *Valentine, S., & *Papandrea, D., Jr. (2007). Reconsolidation of a long-term spatial memory is impaired by cycloheximide when reactivated with a contextual latent learning trial in male and female rats. Neuroscience, 148, 833-844.
Flint, R. W. Jr. & *Marino, C. L. (2007). Cycloheximide impairs reconsolidation of a contextually reactivated memory in a conditioned taste aversion paradigm. Behavioral Neuroscience, 121(2), 433-438.