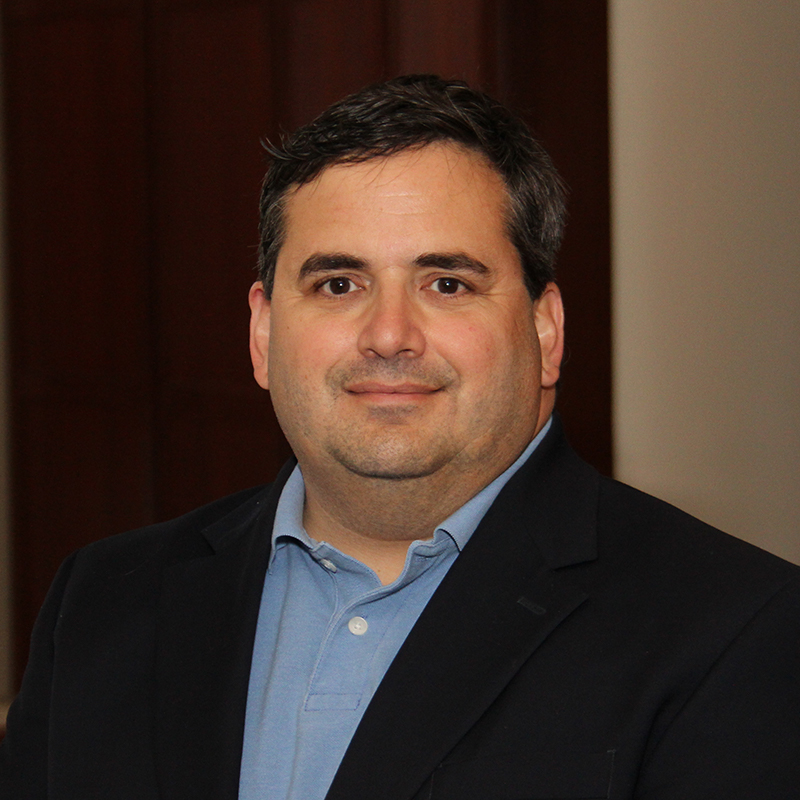 Darren Johnson
Visiting Instructor, Communications
Degrees
| | | |
| --- | --- | --- |
| M.F.A. | Writing and Literature | Southampton College of Long Island University |
| B.A. | English: Writing | Southampton College of Long Island University |
| B.A. | Pre-Law: Sociology | Southampton College of Long Island University |
Professional Experience
Darren Johnson is a Visiting Instructor for Communications at The College of Saint Rose in Albany, New York. He was previously Assistant Dean of Planning, Accountability and Advancement at Schenectady County Community College and headed their communications effort, among other responsibilities.
Before that, he was Media Relations Manager for Stony Brook University and Director of Public Relations for Long Island University, where his thousands of PR placements landed everywhere from People Magazine and "The Today Show" to "The NBC Nightly News With Brian Williams" and on the cover of The New York Times.
He is a rebranding specialist, having led efforts to create vibrant presences for SCCC, the new Touro Law School and the new Stony Brook Southampton campuses.
He has a B.A. in English and writing and an M.F.A. in writing and literature from Southampton College and has taught writing and journalism extensively at the four-year and community college levels. He has also taught layout, design, and HTML, and hand-coded several large, institutional websites.
He has managed major mass media buys, from storyboard to air, with hundreds of thousands of spots placed on major cable TV, regional radio and network TV, the internet, billboards, print publications, and more.
He has led various crisis communications efforts as a Public Information Officer. His training includes several National Incident Management System and related safety certifications.
He also served SCCC as Accreditation Liaison Officer for the Middle States Commission on Higher Education and organized and wrote successful accreditation reports, including a recent Periodic Review Report.
He has a decade of newsroom experience and was a New York Press Association "Writer of the Year" for The Sag Harbor Express, where he authored approximately 1,000 articles. His work has also appeared in The New York Times, The American and a host of other publications.
Teaching Interests
Johnson currently teaches upper-level PR and advertising courses in the Communications Department. He stresses hands-on study and enjoys incorporating real-world clients into his courses, helping underfunded and understaffed nonprofits realize their marketing goals with student help.
He had previously taught on a part-time basis — including for SUNY Delhi, Southampton College of Long Island University, Stony Brook University, Suffolk County Community College, and Schenectady County Community College from 1997 to 2014 — while maintaining a full-time position in his field of expertise.
Research/Creative Works
In January 2010, Johnson started Campus News, a student newspaper that continues to be widely read at 37 community colleges in the Northeast, and -30- WIRE, a PR and content distribution service. He also has freelanced for a wide variety of newspapers. His adaptation of HG Wells' "The War of the Worlds" was staged on Eastern Long Island.
Presentations:
Featured Speaker, "Future of Student Media Summit," Ohio University, Athens, Ohio, 2016.
Presented at the National Council of Marketing and Public Relations on "The Schenectady County Community College Student Media Use Survey," Chicago, Illinois, 2013.
Presented at SUNYCUAD on "Facebook and Twitter, Paid and Free," Saratoga Springs, New York, 2015.
Awards:
Government Relations Award, National Council for Marketing & Public Relations, 2011.
New York Press Association's Writer of the Year, Saratoga Springs, New York, 1996.
Leadership Award as a top administrator as voted by students in 2008 and 2009 at Stony Brook Southampton.
Achievement Award by the Northeast Association of Two-Year Colleges at "Planning for the Future: NOW Conference," Schenectady, New York, 2013.