Is it just us or did all the leaves on campus turn Saint Rose gold overnight? Suspicious…
Anyways, we've rounded up everything you'll need to have another awesome week with your fellow Golden Knights in this week's In the Know!
P.S. Is your club or student organization hosting an event soon? Maybe you have some important or exciting news to share with other students? Get the word out! Email your In the Know submissions to Sarah at heikkins@strose.edu by Friday to get featured in the next edition.
What's New and Next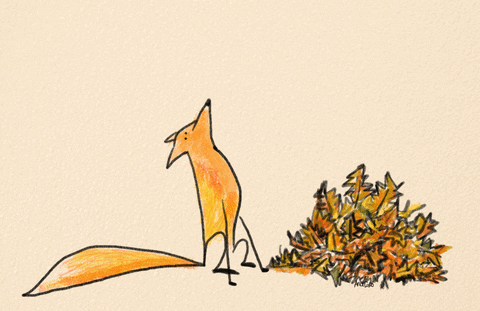 Yes, there are classes: A common question on Indigenous Peoples' Day is whether we still have classes. K-12 schools and banks may be closed tomorrow (Monday, October 11), but we are in business and classes are on.
An important message from the College: Last week, you received an email from Amanda Bastiani, the College's Title IX coordinator and director of prevention education and response, regarding alleged student conduct that would fall under Title IX. If you haven't yet, please read her message here. If you or someone you know have experienced violence or harassment, the College has several ways for you to report an incident, which can be found on the Title IX website. If you have questions or concerns, please reach out to Bastiani directly at bastiana@strose.edu. 
The countdown to Advisement Day 2021 is on: As Advisement Day gets closer (save the date: November 2), make sure you check your Navigate account for any holds on your record. If you have any, contact the appropriate offices ASAP so you're able to register for winter and spring classes. More information about online registration and time slots will be coming in the next couple weeks, so keep an eye on your email!
Wanna show off our campus? We're looking for students to join our campus tour guide team. If you know everything there is to know about Saint Rose (or maybe you just want to get on that level), then it's time to start practicing your best, "And on your right, we have the historic Saint Joseph Auditorium," and submit your tour guide application here!
Are you ready for your close-up? We need eight to 12 students with school spirit to spare to be in a photo thanking donors to the College tomorrow (Monday, October 11) at 3:30 p.m. on the Campus Green. Email Sarah at heikkins@strose.edu if you want to show Saint Rose some love! Oh, come decked out in your favorite Saint Rose tees, hoodies, and hats, please 💛
Add some love to the Remembrance Wall in the Sanctuary: So many of us have lost special people in our lives in these last two years. If you would like to honor their memory by adding their name to the Remembrance Wall in the Sanctuary, feel free to stop by at any time and write the name of the family member, friend, or animal friend you've lost on one of the hearts and add it to the wall.
Looking to connect with students who think like you? Start a faith- or spirituality-based club! Students have formed groups like the Catholic Student Organization, the Muslim Student Organization, the Jew Crew, and Better Together, a multi-faith/multi-belief Christian club. If you don't see yourself represented in any of those clubs, why not start your own? For more information, email Joan Horgan, director of spiritual life, at: horganj@strose.edu. 
Here's to the students who lunch (and learn): Sign up for one of the Career Center's Lunch and Learn Virtual Employer Sessions! This week, we'll be chatting with folks from St. Mary's Healthcare and Hill and Markes, Inc. – scroll down to the calendar section for more details! You'll find a full schedule of employers (with Zoom links!) on the HireStrose website. 
Reminders

All vaxxed up with no Spring classes to go to … Please send us a copy of your vaccine card ASAP, or you won't be able to register for Spring 2022 classes! Send your copy to covidresults@strose.edu. 
Protect yourself online: October is National Cybersecurity Awareness Month! Here are seven things you can do now to keep your devices and data secure. 
Let your voice be heard! Take our quick survey to let campus dining know how they're doing. You have until Friday to take it, and all participants will be entered into an awesome prize drawing! Fill out the survey here. 
Download the RAVE Guardian app! Our number one priority is your health and safety, which is why we are requiring that all of our students download Rave Guardian, a mobile safety app. Learn more about how to download the app here. 
And don't forget to sign up for RAVE Alerts: Saint Rose uses the RAVE Alert system to quickly communicate emergency information, like weather alerts, closings, delays, and other serious situations, to our students, faculty, and staff. If you haven't already, make sure you sign up to receive the alerts through Banner.
When we say "mask," you say, "up!" This is your weekly reminder that you need to mask 👏 up 👏 when you're inside all College buildings, regardless of your vaccination status. Please make sure your mask is completely covering your mouth and nose – they're not doing a whole lot if they're under your chin! Stay up-to-date with the COVID-19 Dashboard. 
Cleaning out your closet? Why not donate your gently used clothes (or maybe even that shirt you bought but just haven't gotten around to wearing yet) to our clothing drive for Things of My Very Own? Our Community Service team is looking for socks, coats, sweaters, gloves, shirts, and pants in youth sizes 12-20. Donations will be accepted in the EAC and the Sanctuary through Friday. 
The EAC pool is open! To keep everyone safe, we're requiring that any students who want to come to open swim hours sign up ahead of time. You can sign up to swim here. Before you do, make sure you read through the re-opening guidelines.
Apply for Intercultural Pathways! Intercultural Pathways is a student development program for first-year students, brought to you by the ALANA is Leadership Mentorship and Ambassadors of Inclusion Programs. See Dr. Galen Gomes in the Student Development Suite in the EAC for further information or to apply. Learn more about Intercultural Pathways here.
IMPORTANT – Don't forget to complete your required online prevention education courses: At Saint Rose, we believe in the importance of creating a safe and healthy environment. The College has a responsibility per federal and state regulations to provide each student with education and awareness training in the areas of sexual assault, domestic violence, dating violence, and stalking. We have partnered with EVERFI to provide trainings that will help us all be informed on topics vital to achieving our goal. As part of our comprehensive prevention program all new/incoming students are required to complete the following online trainings: Sexual Assault Prevention and AlcoholEdu (for new undergraduate students) and Sexual Assault Prevention (for new graduate students). This online education will empower students to make well-informed decisions about issues that affect their years at Saint Rose and beyond.
New/incoming students should have received an email in their Saint Rose account with the subject: The College of Saint Rose automated-message@everfi-foundry.net. Please do not delete this message because it contains the link to begin your assignment(s). Please contact Amanda Bastiani at bastiana@strose.edu if you have not received the email to start these prevention courses online.
Thank you for your ongoing support in helping to make our campus community safe! If you have any questions, or you are looking for ways to get involved, please contact Amanda Bastiani, Title IX Coordinator and Director of Prevention Education and Response, at bastiana@strose.edu. Follow @saintroselovebetter on Instagram for 24/7 access to information and resources. Find more information regarding our policies, reporting options, and resources here.
get to know saint rose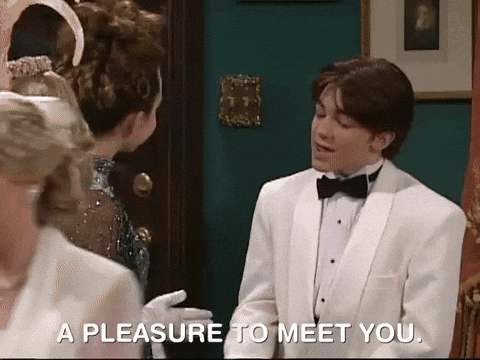 We're sure you've spent some time getting to know your professors, but have you thought about learning more about the staff that keeps the College's wheels turning every day, too? "Get to Know Saint Rose" is a weekly Q&A with a Saint Rose staff member to help you learn more about the resources available to you while you're here. 
Meet Kelly Chase from the Department of Academic Affairs!
Fast Facts:
Name: Kelly Chase
What she does: The Writing Center director
Where she works: Department of Academic Affairs
How long she's been at Saint Rose: Two years
Her alma mater: SUNY Oneonta (undergraduate); McNeese State University (graduate)
Fun fact: Kelly is originally from Poughkeepsie, New York!
Get to know Kelly:
What's your favorite part of your job?
My favorite part of my job is definitely being able to work with students to help them succeed. I have been able to work directly with students to watch them grow as writers and watch their confidence increase. I also really like training writing tutors to give them all the tools they need to be successful and feel supported in their roles.
What's something you want students to know about you?
I want students to know that everyone struggles with writing, myself included. I beat myself up over typos and misplaced commas. I agonize over sentences. While answering these questions, I've gone back to reorganize information multiple times. It isn't easy for anyone. It's really important to know this. Writing isn't just something that you do well or you don't. There are strategies to get better at it. Those strategies are what we will help you develop when you come to The Writing Center.
If you could give students one piece of advice to carry them through their time here, what would it be? 
Seek out all of the opportunities and resources that you have as college students: Get involved in clubs where you can find like-minded people and explore your interests; pick your professors' brains about the field you want to enter; utilize The Writing Center and content-area tutoring to sharpen your academic skills; and take advantage of living in the city of Albany and all of the local organizations and businesses here that you can get involved with. When I was in college, the local paper was in need of writers and constantly advertised to college students to write freelance articles for them. One of my biggest regrets is never writing for the paper, because I think that would have been a great experience. Now is a time when you can expand your horizons, try different things, and become a more well-rounded person. Definitely don't let this slip away.
Thanks, Kelly!
Academics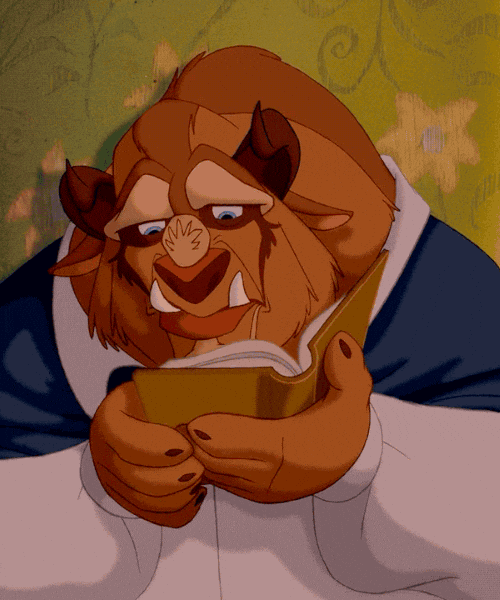 Hey, May 2022 grads, your degree applications are due October 15. That's this Friday! 🎓
Here's a quick breakdown of upcoming deadlines for second half-semester classes:
Last day to add/drop: October 27

Last day to apply for pass/fail grading: November 4

Last day to withdraw: November 22
Need some extra study help before midterms? Our tutors are offering in-person and online tutoring options for students. Check the Navigate app to see what's available!
Study safely, please! With midterms right around the corner, we wanted to give you a quick refresher on the library's COVID protocols:
Please don't move furniture or chairs to sit together – they're configured to be 3 feet apart to maintain proper social distancing.

Wear your mask at all times – make sure it's covering your nose AND mouth!

We're still not allowing food in the library, but drinks with covered tops are OK – just take a sip, then put your mask back on.
Need a quiet place to study? The third floor of the Neil Hellman Library is dedicated to silent study. We've got a variety of seating waiting for you, including tables, cubicles, and comfy chairs. We also have six individual study rooms (first come, first served) – get a key at the circulation desk. Visit the Library website for hours and more info.
Woohoo!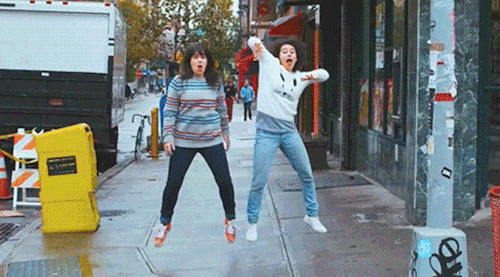 Next stop, Shark Tank! Congrats to Nadia Lau on winning the Huether School of Business' Speed Sell Competition this past Friday! Nadia and a group of other brave business students were challenged with a daunting task – pitching themselves to a panel of local entrepreneurs in just 60 seconds. Great work to everyone who competed!
Wellness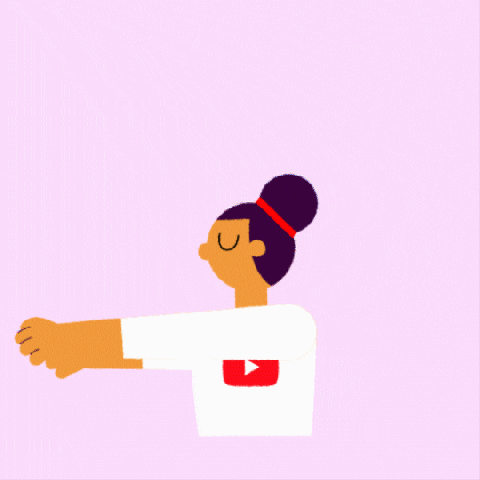 The Albany County Crime Victim and Sexual Violence Center is now on campus: The CVSVC's advocacy services will be offered in the Counseling Center every Monday from 3 to 4 p.m. Their confidential campus coordinator will be there to explain your rights under Title IX, help students get extra time on assignments or change their classes/housing, answer your questions on reporting sexual and/or interpersonal violence, and help connect you with a counselor. Make an appointment today by contacting Amanda at 518.447.7100 or Amanda.Wingle@albanycountyny.gov. 
Your mental health matters. The College's Counseling Center is always here for you when you need support, whatever that looks like. Follow them on Instagram for mental health and self-care tips at @csrcounselingctr! You can also learn more about the services offered by our counselors here. 
Help us stop the spread! We're going to keep saying it every week, but the only way we'll get through this next wave of the pandemic is by working together! Keep yourself and your friends safe by properly wearing your masks inside (we're talking mouth AND nose covered, people), limiting contact with people outside of your bubble, and checking the restart website for updates.
You're doing a great job! In his weekly Health Services update on Friday, Mark Parisi, director of counseling and health services shared that the Health Center is seeing more sore throats, congestion, coughs, etc. The good news is that the vast majority of these cases are not COVID-19. The good-good news is that students are being cautious and getting checked at Health Services for symptoms, and that's exactly what we all need to do. Way to care for the dear neighbor, Saint Rose!
Introducing Saint Rose's Chest Binder Program: Saint Rose students who identify as trans and/or nonbinary are eligible to get one FREE chest binder from the Counseling Center every semester. For more info, call our counselors at 518.454.5200, or send them an email at counseling@strose.edu. 
Things that make you go yum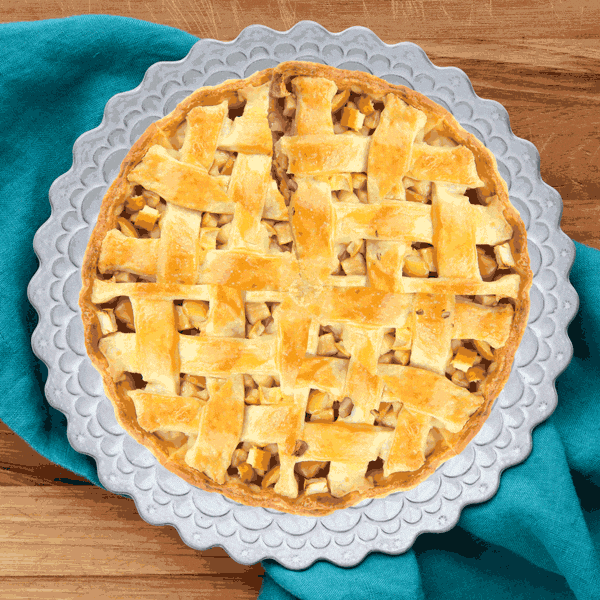 Join us for an Oktoberfest feast this Wednesday! Our Dining team will be serving up all your favorite German treats on October 13 from 4 to 9 p.m. We're talking pork schnitzel, German hot dogs, vegan bratwurst, root beer floats, German chocolate cake, and SO! MUCH! MORE! 🇩🇪
Hey, vegans! Did you know that the Main Dining Hall has a huge array of options for you now? That means a vegan cheese at the pizza station (shout out to Daiya), tofu scramble, and black bean burgers at the grill station, AND an all-vegan line at the Rustic Roots station! If you ever have any specific requests, our wonderful dining team is always happy to help. Questions? Get in touch with General Manager Lori Holmes at Lori.Holmes@sodexo.com. 
Want to speak to a dietician? You have one at your disposal through our Hospitality Services. Email Donna Duffy at Donna.Duffy@sodexo.com with any and all of your food- and diet-related questions. It's free!
Do you have concerns or feedback about your food or dining experience? Contact General Manager Lori Holmes at Lori.Holmes@sodexo.com.
Hours:
Dining Hall
Monday through Friday 7 a.m. to 9 p.m.
Saturday and Sunday 10:30 a.m. to 6:30 p.m.
Starbucks
Monday through Thursday 7 a.m. to 9:30 p.m.
Friday 7:30 a.m. to 7:30 p.m. 
Saturday and Sunday 8 a.m. to noon
Camelot Room 
Monday through Thursday 7 a.m. to 11 p.m.
Friday 7 a.m. to 7:30 p.m.
Saturday and Sunday 7 p.m. to 11 p.m.
Lally Cafe – Opening soon!
Student life and things to do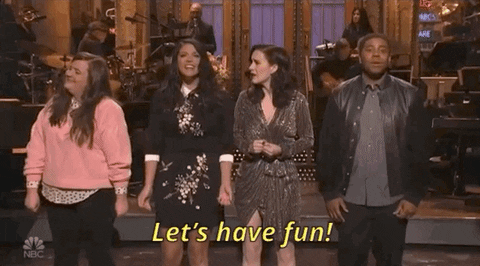 Calendar
MONDAY, OCTOBER 11 
3 p.m. National Coming Out Day on the Campus Green 🏳️‍🌈
Help us commemorate the 32nd anniversary of National Coming Out Day! Saint Rose Identity will be out on the Campus Green all day celebrating the courage and power it takes to be authentically you. 
7 p.m. "Night of the Living Dead" Screening at the Saint Joseph Hall Auditorium
Join the CEC for a screening of a classic scary movie! 🧟
TUESDAY, OCTOBER 12 
2 p.m. Community Service Involvement Meeting at the Sanctuary
Looking for ways to get involved on campus? Join our community service team! This is a great opportunity to address the needs of our neighbors, better understand the College's mission, and get to know other students. 
6 p.m. Saint Rose Women's Soccer vs. American International at the Christian Plumeri Sports Complex
The regular soccer season is starting to wind down, but don't let that stop you from coming to cheer on our women's soccer team! Let's #gogoldenknights ⚽️
WEDNESDAY, OCTOBER 13
4 p.m. Oktoberfest in the Main Dining Hall
In case you missed it above, let's refresh your memory … the Dining team is serving up an Oktoberfest feast for students from 4 to 9 p.m. this Wednesday. Don't miss out!
FRIDAY, OCTOBER 15
1 p.m. Orgullo Latino on the Campus Green
Join the Office of Intercultural Leadership, Spectrum ALANA, and Sabor Latino on Friday from 1 to 4 p.m. on the Campus Green as we close out Hispanic Heritage Month with a celebration of Latin Pride for the entire Saint Rose Community. Sabor Latino will be presenting two choreographed dances, so come out and support them as they present the fruits of their labor! Tabling from other Saint Rose student organizations will take place with opportunities to get involved with an organization that you identify with. The event will feature music, dance, refreshments, and a fun opportunity to come together with familiar faces.
SATURDAY, OCTOBER 16
4 p.m. Saint Rose Men's Soccer vs. Assumption at the Christian Plumeri Sports Complex
There are only five more men's soccer games left in the season – come cheer on the Golden Knights this Saturday! UPDATE: Starting Saturday, shuttles to Plumeri are back! The shuttle will be leaving at 3:15 p.m. from the Lally lot behind 1009 Madison Avenue, and will stop running at 7 p.m. 
UPCOMING
National Day on Writing: Why I Write in the EAC's Main Lounge
October 20, 11 a.m. to 2 p.m.
Calling all poets, essayists, and novelists-to-be! This year, the Writing Center will be holding an event to celebrate the National Day on Writing in the EAC Main Lounge. Come by anytime throughout the event to take part in fun writing games and activities! P.S. We'll also have a raffle with some cool prizes to win!
Battle of the HOMEies on the Campus Green
October 20, 12:45 to 1:45 p.m.
The Office of Intercultural Leadership in collaboration with the offices of AOE and First-Year Programs, Residential Life, Student Life, and the women's basketball team bring you Battle of the HOMEies, the game where you and your bestie find out just how much you know – or don't know – about each other. When's their birthday? What city are they from? What year are they? These are all questions you won't be asked … so go ahead and prepare as best you can and come ready to showcase your friendship in a fun manner at Battle of the HOMEies!
We're looking for 10 teams of two to be contestants. The first 10 pairs to sign up with Dr. Galen Gomes, director of diversity and inclusion, will be added to the participant roster. Prizes will be awarded to our top three pairs and raffles will be held for our other participants and audience members. Sign up today by emailing Dr. G at gomesg@strose.edu.
Saint Rose Men's Basketball vs. Siena at the Times Union Center
October 25, 7 p.m.
Help the Golden Knights kick things off with our season-opener at the TU Center! Tickets are available here. Use promo code SaintRose1920 for a discount on seats in section 103 – each ticket comes with a Saint Rose t-shirt! 
SEB Presents: Field of Horrors Haunted Attractions
October 29, 6 p.m.
Trips are back! The Student Events Board is putting the "spook" in Spooktober with their first trip of the semester. Tickets are $20 and include admission and transportation to the terrifying festivities – sign up here by October 20.
ONGOING
Saint Rose Identity Meetings: Join the College's LGBTQIA+ and Allies club every Thursday at 7 p.m. in Albertus 213! Sign up for their mailing list to stay up to date on all things Identity 🏳️‍🌈
Saint Rose Student Events Board Meetings: Help the SEB bring the events you want to see to campus! Meetings are held every Tuesday at 5:15 p.m. in Standish A and B. 
Saint Rose Chronicle Meetings: Extra, extra! OK, we know that's corny, but if you're interested in being Albany's next great student journalist, the College's newspaper meets every Wednesday at 3 p.m. in Hearst 121. Come check it out!
Debate Club Meetings: Do you want to speak up? Join the Saint Rose Debate Club! Meetings are every Monday and Wednesday at 4 p.m. in Huether 203.
Art Break: Come get crafty on Wednesdays from 1 to 2 p.m., downstairs in the Sanctuary! Sign up here.
College Mass: College Mass is held every Sunday at 6:30 p.m. at St. Vincent De Paul, 900 Madison Avenue, Albany (corner of Madison and Partridge). All are welcome. Contact Joan Horgan at horganj@strose.edu for more information.
Guided Mindful Meditation via Zoom: The Office of Spiritual Life hosts a weekly guided meditation on Sundays at 9:30 p.m. via Zoom. Questions? Email Joan at hoganj@strose.edu. 
The Happiness Support Project: The Happiness Support Project is held every Wednesday from 4 to 5 p.m. in the Interfaith Sanctuary. We could all use some extra cheer these days, so join in to help increase your skills at creating more happiness in your life and the lives of those around you!
Yoga at the Sanctuary: Keep the good vibes flowing every week with the Office of Spiritual Life's weekly (beginner-friendly) in-person yoga class. Classes are every Monday at 7 p.m. in the Sanctuary. Just bring your mask and a yoga mat (or borrow one of ours!). 
Hours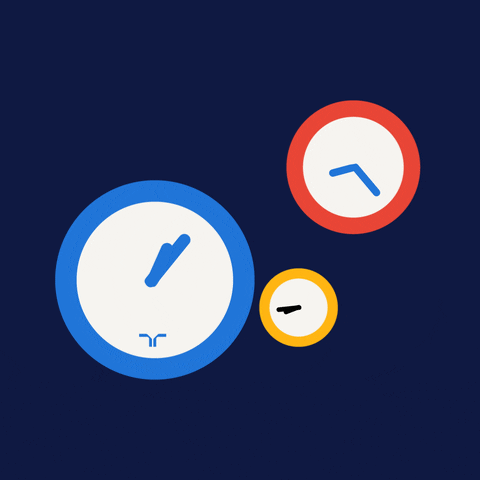 Health Services
Monday through Friday, 10 a.m. to 5 p.m.
For any non-urgent medical issue, students can call 518.454.5244 or email healthservices@strose.edu for assistance, and their cases will be triaged by the LPN or nurse practitioners. Based on the presenting concerns, the triage outcome may lead to a telehealth or in-person appointment with the nurse practitioner.
Counseling and Psychological Services
Monday, Wednesday, and Friday, 9 a.m. to 5 p.m., and Tuesday and Thursday, 9 a.m. to 7 p.m.
Please call the center at 518.454.5200 or email them at counseling@strose.edu to speak with a counselor over the phone or through a Zoom session.
Neil Hellman Library
You must have a valid CSR ID to swipe into the building. Check out the library website for details.
Sunday: 4 to 10 p.m.
Monday through Thursday: 10 a.m. to 10 p.m.
Friday: 10 a.m. to 4 p.m.
Saturday: Closed
The Writing Center
Schedule an appointment through Navigate! Learn about the Writing Center's services here.
Monday: 9 a.m. to 7 p.m.
Tuesday: 9 a.m. to 4:30 p.m.
Wednesday: 8:30 a.m. to 7 p.m.
Thursday: 9 a.m. to 4 p.m.
Friday: 8:30 a.m. to 3 p.m.
Sunday: 3 p.m. to 7 p.m.
*Please note that all appointments scheduled for Sundays or after 4 p.m. will be held online.
Tutoring Center
Schedule an appointment for tutoring through Navigate.
Find hours on the Tutoring Center's webpage.
Fitness Center
Slots are available in 45-minute increments by advance sign-up online. Masks are required.
Monday through Friday: 8 a.m. to 10 p.m.;
Saturday: 10 a.m. to 8 p.m.;
Sunday: 10 a.m. to 7 p.m.
Career Services
Career Services meets with undergraduate and graduate students via individual appointments. Make an appointment using the Navigate app.
Mailroom
Monday through Friday: 8:30 a.m. to 5 p.m.
Saturday: 9 a.m. to noon
Package Pickup
Monday through Friday: 10 a.m. to noon and 2 to 4 p.m.
Saturday, 9 a.m. to noon
The USPS outgoing mail deadline is 9:30 a.m. USPS Mail received after 9:30 a.m. will be posted the next business day.
Reach the Mailroom at mail_room@strose.edu or 518.458.5443
Print Center
Monday through Thursday: 7 a.m. to 7 p.m.
Friday: 8 a.m. to 5 p.m.
Saturday and Sunday: Closed
Reach them at printing@strose.edu or 518.337.4820. Check out their services on the Print Center and Mailroom webpage.
follow us!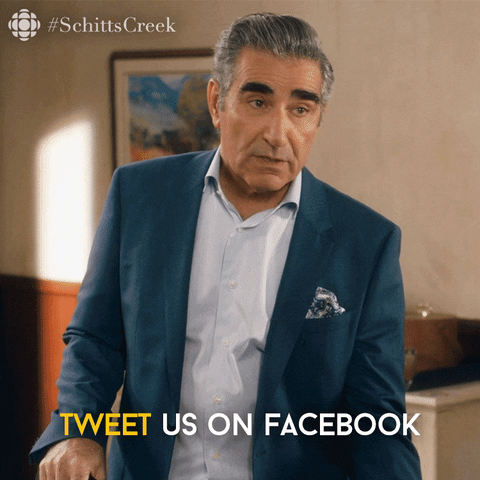 Want your club, team, or department's social media listed below? Email Sarah at heikkins@strose.edu to be added. 
Official College accounts:
Instagram:
Twitter:
TikTok:
Facebook:
Other accounts to follow:
Departments:
Communications: @saintrosecom
Nursing: @saintrosenursing
English: @StroseEnglish (Twitter) / @stroseenglish (TikTok)
Psychology: @stroseschoolpsych
Teacher Education: @saintroseteachereducation
Offices:
Academic Advisement: @saintroseacademicadvising
Academic Success Center: @csracadsuccess2
Admissions: @strose_admissions 
Counseling Center: @csrcounselingctr 
Career Center: @csrcareercenter 
Hospitality: @saintroseeats 
Graduate Admissions: @saintrosegrad 
Residential Life: @strosereslife 
Writing Center: @collegeofstros1 
Sports:
Baseball: @saintrosebase 
Cheerleading: @strosecheer 
Cross Country/Track & Field: @saintrose_xctf
Men's Basketball: @saintrosembb 
Men's Lacrosse: @saintrosemlax 
Women's Lacrosse: @saintrosewlax 
Men's Golf: @saintrosemgolf 
Women's Golf: @saintrosewgolf 
Men's Soccer: @saintrosemsoc 
Women's Soccer: @saintrosewsoc 
Softball: @saintrosesball 
Swimming: @saintroseswimdive
Volleyball: @saintrosevball
Clubs:
Student Association: @Saintrose_sa (Instagram) / @strosesga (TikTok)
American Choral Directors Association: @stroseacda
The Council for Exceptional Children: @cecsaintrose
English Club: @englishclub_strose
Natural Science Association: @strose.nsa
National Student Speech Language Hearing Association: @strosensslha
Student Art League: @studentartleague
Best Buddies Saint Rose: @bestbuddiesstrose
Big Brothers Big Sisters: @strosebbbs
Colleges Against Cancer: @cacstrose
Commuter Council: @srcommutercouncil
Saint Rose Identity Club: @identitystrose
The ALANA Steppers: @alanasteppers
The Saint Rose Chronicle: @strosechronicle
Crate of Apes Comedy Club: @crateofapes
The Girls Next Door: @gndsaintrose
Golden Knights Dance Team: @gkdanceteam
The Golden Notes: @goldennotescsr
Golden Vybz: @goldenvybz_
Sabor Latino: @strosesaborlatino (Instagram) / @saborlatino.strose (TikTok)
Saint Rose Television: @srtvstation
Points of contact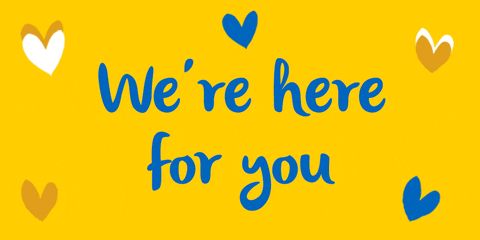 If you have a question about the residence halls, contact: reslife@strose.edu.
If you have a question about health services, contact: healthservices@strose.edu.
If you have questions about dining, contact: dining@strose.edu.
If you have questions about academics, contact provostoffice@strose.edu.
If you have questions about your path to graduation or course scheduling, contact advisement@strose.edu.
If you have questions about student life, contact studentdevelopment@strose.edu.
If you have questions about cleaning protocol or facilities, contact gossg@strose.edu.
If you're having computer trouble, contact helpdesk@strose.edu.
If you have a concern about your bill, contact bursar@strose.edu.
If you want to talk about financial aid concerns, contact finaid@strose.edu.
Don't know where to turn? Email solutions@strose.edu.