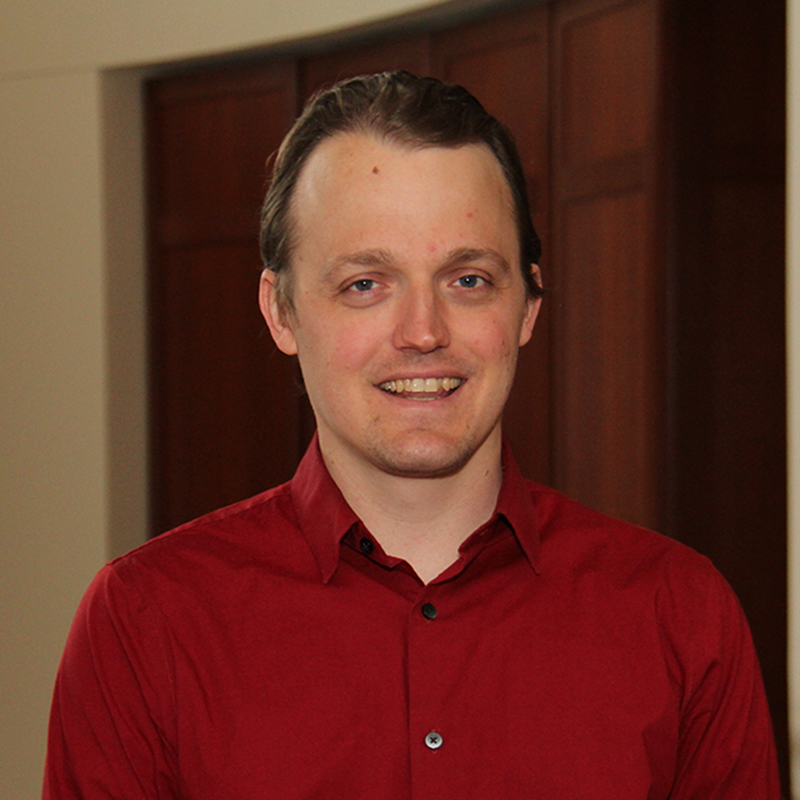 Ross Krawczyk
Associate Professor of Psychology
Degrees
| | | |
| --- | --- | --- |
| Ph.D. | Clinical Psychology | University of South Florida |
Professional Experience
Dr. Krawczyk is a licensed clinical psychologist who specializes in the assessment and treatment of eating, body image, and weight-related disorders. He also studies and works clinically with a variety of health psychology issues including weight management, cardiac rehabilitation, and bariatric surgery. Dr. Krawczyk completed his pre-doctoral internship at James A. Haley Veterans' Hospital with rotations in primary care, health and medical psychology, post-traumatic stress disorder, neuropsychology, and spinal cord injury rehabilitation. When not at Saint Rose, Dr. Krawczyk maintains a private practice in Albany, New York.
Teaching Interests
Courses Taught:
Abnormal Psychology
Clinical Psychology
Introduction to Psychotherapy
Psychometrics
Research Methods & Statistics I
Research Methods & Statistics II
Foundations in Psychology
Directed Research
Independent Study/Honors Psychology Research
Internship Supervision
Research/Creative Works
Dr. Krawczyk maintains an active research program focusing on body image, eating, and weight-related disorders. He is the primary investigator in The Body Image and Obesity Lab at The College of Saint Rose.
Selected publications:
Krawczyk, R. & Thompson, J. K. (2015). The effects of advertisements that sexually objectify women on state body dissatisfaction and judgments of women: The moderating roles of gender and internalization. Body Image, 15, 109-119. doi: 10.1016/j.bodyim.2015.08.001
Krawczyk, R., Boroughs, M. S., & Thompson, J. K. (2013). Body dysmorphic disorder. In Grossman, L. R. & Walfish, S. (Eds.), Translating psychological research into practice (147-149). New York: Springer Books.
Krawczyk, R., Menzel, J., & Thompson, J. K. (2012). Methodological issues in the study of body image and appearance. In Rumsey, N. & Harcourt, D. (Eds.), Oxford handbook of the psychology of appearance. Oxford: Oxford University Press.
Sampat, S., Kirschenbaum, D. S., Gierut, K. J., Germann, J. N., & Krawczyk, R. (2014). Ya gotta have friends: Social support and self-efficacy predict success following immersion treatment for adolescent obesity. Obesity, 22, 2579-2585. doi: 10.1002/oby.20863.
Boroughs, M. S., Krawczyk, R., & Thompson, J. K. (2010). Body dysmorphic disorder among diverse racial/ethnic and sexual orientation groups: Prevalence estimates and associated factors. Sex Roles, 63, 725-737. doi:10.1007s11199-010-9831-1