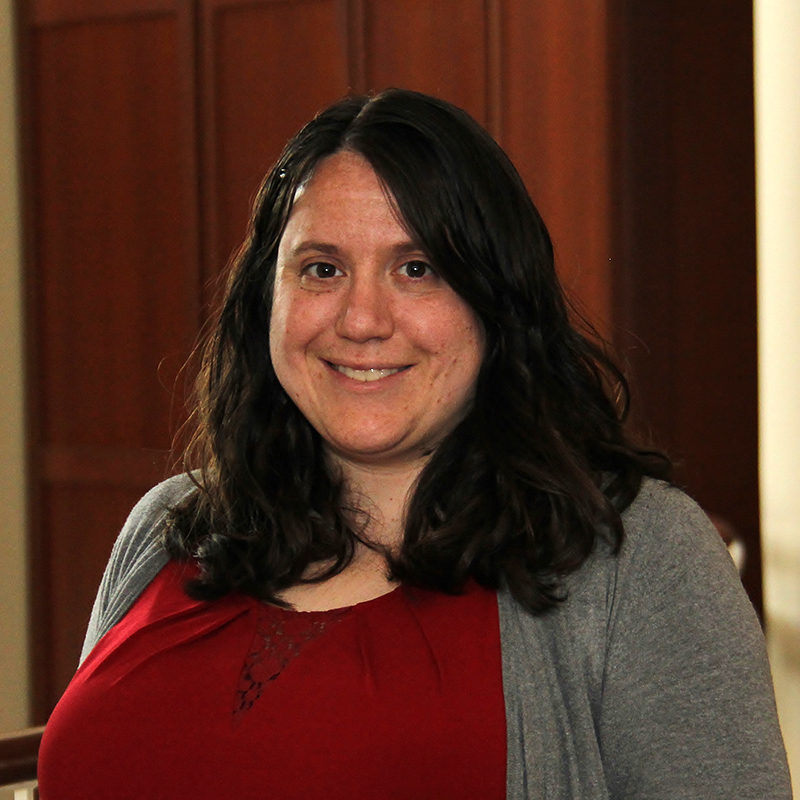 Katlyn Farnum
Assistant Professor
Degrees
| | | |
| --- | --- | --- |
| B.S. | Psychology | University of Evansville |
| M.L.S. | Legal Studies | University of Nebraska-Lincoln |
| M.A. | Social Psychology | University of Nebraska-Lincoln |
| Ph.D. | Social Psychology | University of Nebraska-Lincoln |
Professional Experience
Dr. Farnum began teaching at the College of Saint Rose in 2016. Before coming to Saint Rose, she received her Ph.D. in Social Psychology from the Psychology and Law program at the University of Nebraska-Lincoln. While pursuing her Ph.D., she also received her Masters of Legal Studies from the University of Nebraska-Lincoln College of Law.
Teaching Interests
Dr. Farnum teaches courses for both the Forensic Psychology and Psychology majors at Saint Rose. These courses include Introduction to Forensic Psychology, Forensic Mental Health Law, Advanced Forensic Psychology, Foundation of Psychology II, and Research Methods and Statistics.
Research/Creative Works
With a background in social psychology and law, Dr. Farnum focuses her research on the psychological and legal intersection of the occurrence and experience of discrimination. She has presented and published research on sexual harassment and objectification, age discrimination, housing discrimination, mental illness in the workplace, workplace retaliation, and juvenile sex offenders.
Selected Publications:
Farnum, K. S. & Wiener, R. L. (2016). Stereotype content model, causal models, and allegations of age discrimination: The case for changing the law. Analysis of Social Issues and Public Policy, 16, 100-124.
Kimble, K. M., Farnum, K. S., Wiener, R. L. Allen, J., Nuss, G. D., & Gervais, S. L. (2016). Differences in the Eyes of the Beholders: The Roles of Subjective and Objective Judgments of Sexual Harassment Claims. Law & Human Behavior, 40, 319-336.
Wiener, R. L., & Farnum, K. S. (2013). The Psychology of jury decision making in age
discrimination claims. Psychology, Public Policy, and Law, 19, 395-409.
Farnum, K. S., & Stevenson, M. C. (2013). Economically disadvantaged juvenile offenders tried in adult court are perceived as less able to understand their actions, but more guilty. Psychology, Crime, and Law, 19, 727-744.
Stevenson, M. C., Sorenson, K. M., Smith, A. C., Sekely, A., & Dzwairo, R. A. (2009). Effects of Defendant and Victim Race on Perceptions of Juvenile Sex Offenders. Behavioral Sciences and the Law, 27, 957-979.