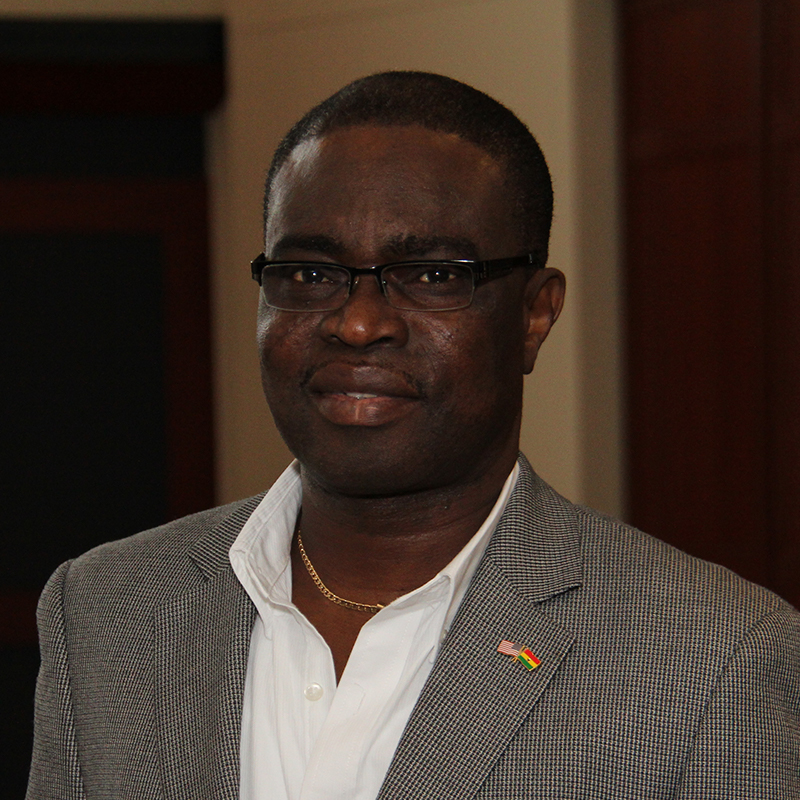 Gariba Al-Abdul Korah
Professor of History
Degrees
| | | |
| --- | --- | --- |
| Ph.D. | African History | University of Minnesota |
| M.A. | African History | University of Minnesota |
| Grad. Dip. | Records Management | University of Ghana (Legon) |
| B.A. (Hons) | History/Archaeology | University of Ghana (Legon) |
Professional Experience
The College of Saint Rose, Albany, New York
Professor of History, Department of History and Political Science, 2015-Present
Associate Professor of History, Department of History and Political Science, 2010-2014
Assistant Professor of History, Department of History & Political Science, 2004-2009
Teaching Interests
Professor Abdul-Korah joined the Department of History and Political Science at The College of Saint Rose in 2004 and teaches various graduate and undergraduate courses in African and African-American history including:
Economic and Social History of Africa
Gender, Colonialism and the Family Economy in Africa
Social History of African Women
African History, 1800 to Present
Ancient Civilizations of Africa
African-American History to 1877
Islam in West Africa
Peoples and Cultures of Africa
Research/Creative Works
Professor Abdul-Korah's academic/research interests focus broadly on issues of migration, gender and the family economy, identity politics and development in sub-Saharan Africa. He is interested in how ordinary men and women build communities across time and space, and the implications of uneven-development for the post-colonial state.
He is also interested in how women in sub-Saharan Africa survive from day-to-day, their access to productive resources, opportunities opened to them and the problems they face as wives and mothers. He is particularly interested in marriage — whether it is an avenue of constraint or one that opens vistas of opportunity for African women. He is also interested in international labor migration policies, human rights and child labor in Africa.
He has published several articles, including "Where Is Not Home?: Dagaaba Migrants in the Brong Ahafo Region of Ghana," "Ka Biε Ba Yor: Labor Migration among the Dagaaba of the Upper West Region of Ghana," "'If It's Your Money, I Will pay and Go:' Shifting and Contested Significance of Bride-price Payments among the Dagaaba of Northwest Ghana" and "'Now If You Have Only Sons, You Are Dead:' Migration, Gender and the Family Economy in Northwestern Ghana," among others.