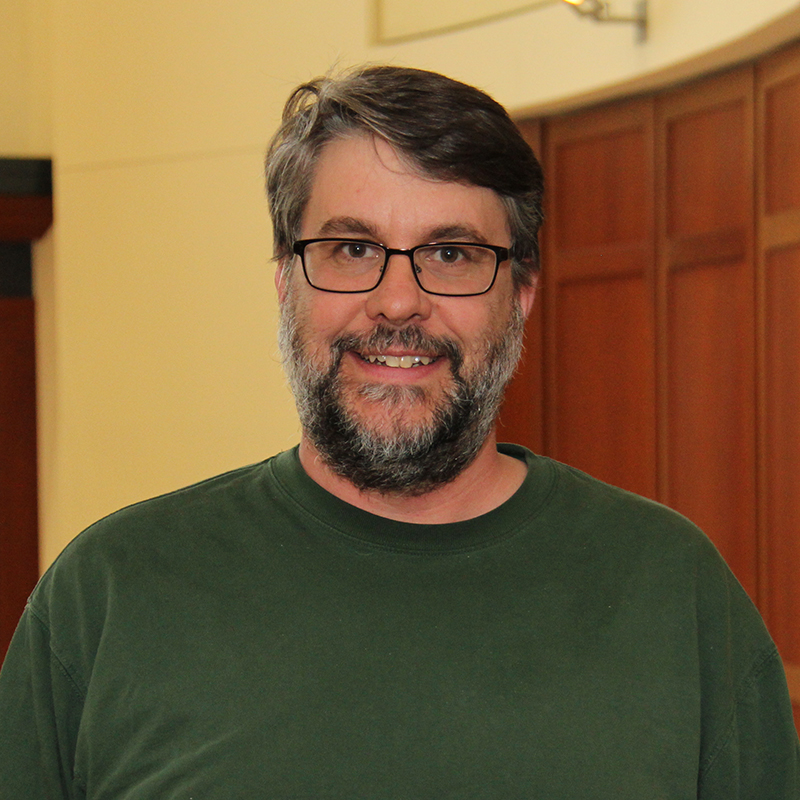 Brian Jensen
Associate Professor of Biology
Degrees
| | | |
| --- | --- | --- |
| Ph.D. | Biology | The University of Delaware |
Professional Experience
My academic background is diverse. I have worked in labs that focused on teleost reproduction and development, adipogenesis in a mammalian cell line, and ischemia reperfusion in mammalian lungs. I am currently interested in how organisms cope with environmental stressors. Students in my lab are currently determining the physiological effects of the toxin carbaryl on zebrafish development.
Teaching Interests
Anatomy and Physiology Lecture and Laboratory
Human Anatomy and Physiology I & II
Comparative Anatomy of the Vertebrates Lecture and Laboratory
Invertebrate Zoology Lecture and Laboratory
Marine Ecology Lecture and Field Laboratory
Comparative Animal Physiology Lecture and Lab
Research/Creative Works
Jensen, BH. 2016. Zebrafish Melanophores: A Model for Teaching Second Messenger Systems. Zebrafish. 13(4): 305-309.
Jensen, BH. 2010. A Better Way to Teach Basic Microscopy Using the Organisms found in Fish "Poop." The American Biology Teacher. 72(8): 495-498.
Marino, CL and BH Jensen. 2008. Ovarian Contractions in Zebrafish (Danio rerio) Coincide With Mating Behavior. JBNR.
Jensen, BH, MC Farach-Carson and KA Akanbi. 2004. High Extracellular Calcium Attenuates Adipogenesis in 3T3-L1 Preadipocytes. Exp. Cell Res. 301(2):280-92.
Jensen, BH and MH Taylor. 2002. Lipid Transport in Female Fundulus heteroclitus During the Reproductive Season. Fish Physiol. Biochem. 25: 141-151.
Jensen, BH. 2011. Lawn Pesticides and Fish. For the Academic Minute. 12 May 2011.
Jensen, BH. 2008. Dance Potential. The HAPS Educator EDUSnippets.
Jensen, BH. 2008. Hudson River Fisheries Biology. The Environmental Consortium of Hudson Valley Colleges & Universities for The Teagle Foundation.
Jensen B. 2004. Pollution Alters Body Chemistry. The Poughkeepsie Journal. 26 December 2004.
Jensen, B. 2001. Delaware Hickory Shad. The Fisherman Mid Atlantic Edition. 24 May 2001 No.21.